Are you thinking of planning a group tour?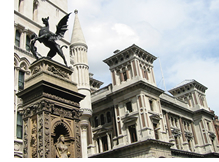 At Gomega, we'll walk you through the entire process. Here are the basics on how to get started.
Contact us to let us know the destination you prefer. If you don't know exactly where you want to go, we'll be glad to discuss options and help you decide. Once you know where you want to go, we'll give you our standard itinerary to review, and we then can discuss it to be sure it meets your needs. If there are changes you would like to make, we're happy to accommodate – we specialize in customizing your tour.
We'll help you decide the best time of the year to travel to your desired destination. Once we've decided on the itinerary and the date, we will get the prices for you and then decide on the number of free trips you need. We will then print brochures for you to use in the promotion of your tour.
We will be glad to meet with your group to answer questions before they travel – or to have a meeting to help you promote the idea of the tour to your group. We will register each individual and take care of all of their travel needs for the tour from the moment they register. We'll send them information about their destination & travel tips and suggestions for the tour. Someone from our office will travel with the group if you like and handle all of the issues that arise during the tour. We will collect the tips ahead of time and distribute those to all of the hotel staff, bus drivers, and guides. Your travel experience will be hassle-free.
What do I need before traveling internationally?
You need a passport that is valid for at least 6 months after the date of your return to the USA. Depending on the destination, you may need a visa or inoculations. We will give you the information about what you need for your specific destination. You should always check with your doctor because it's a good idea to have a tetanus shot and Hepatitus B shot are before traveling abroad.